Plantar Fasciitis Treatment in Fort Lauderdale
Are you suffering in pain and have limited mobility because of it? At Tartack Chiropractic & Wellness Center, we work with patients facing a variety of types of pain including heel pain and foot pain. In some cases, this type of pain is brought on by a condition called plantar fasciitis. It's important to speak to our team about the way you feel so we can offer treatments that do more than just address the symptoms you have. Working with a chiropractor in Fort Lauderdale for help.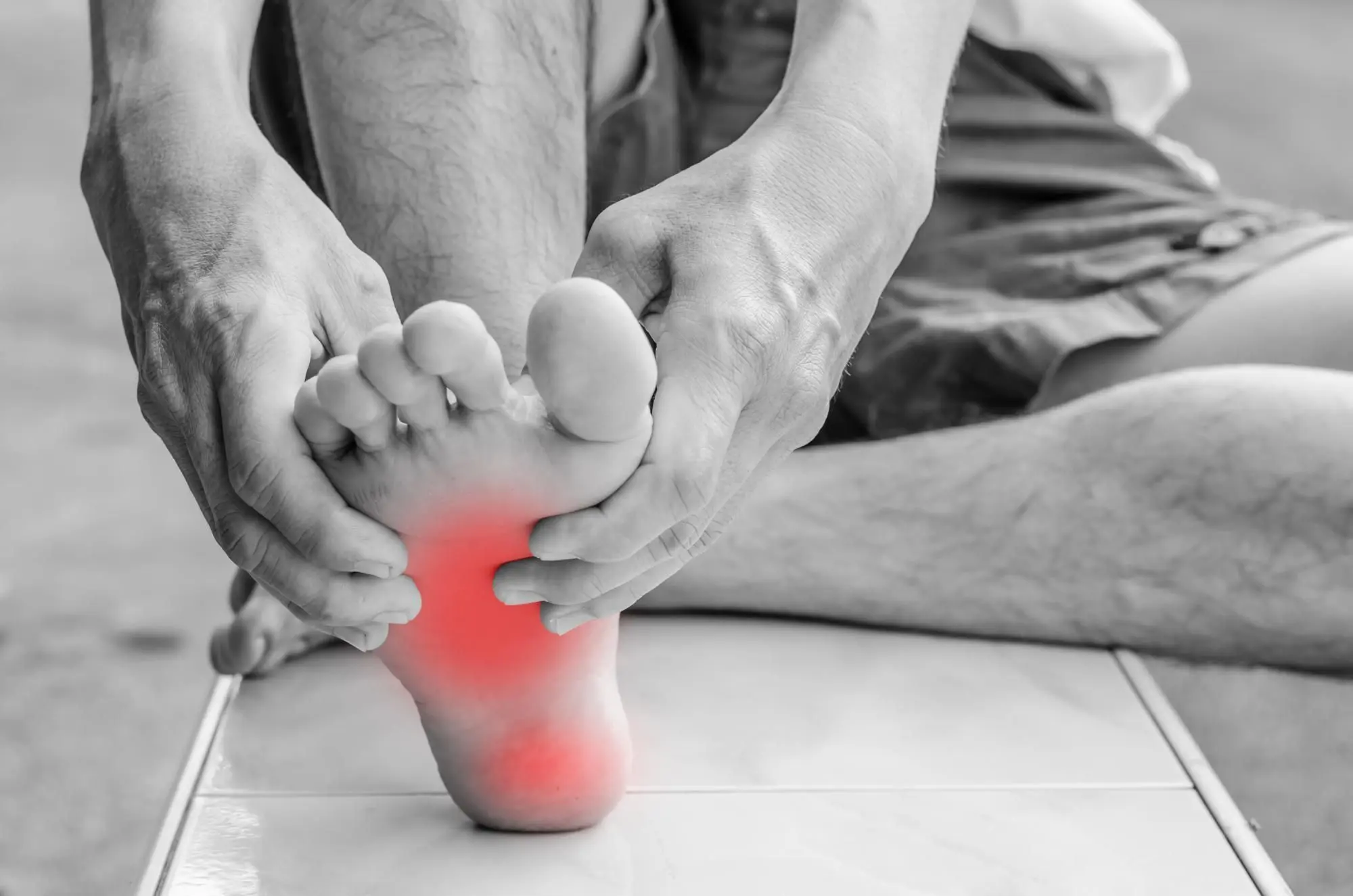 What Is Plantar Fasciitis or Foot Pain?
If you are suffering from any type of foot pain, it may be brought on by a variety of conditions and instances. Plantar fasciitis is a condition that causes disruptive heel pain. This type of pain is not uncommon, but it is something to take close attention to because it can worsen so much so that it limits movement. The condition relates to inflammation of the plantar fascia, which a thick band of tissues that runs from the toes to the heel across the middle of the foot.This important connective band helps to control standing and walking. The most common symptoms of this condition include:
Stabbing pain especially with the first steps in the morning
Pain that gets better with more walking or movement
Pain that occurs when walking or standing after sitting for long periods
If you are struggling with this type of heel pain, contact our team to discuss the specific areas of concern you have. We can offer you pain relief through a comprehensive treatment option.
How Can Chiropractic Care Help You with Plantar Fasciitis?
Chiropractic care focuses on improving the alignment of the spinal column and joints in the body to reduce inflammation of the nerves. This is a very common cause of heel pain. In addition to this, we also focus on the alignment of each step you take. Often times, individuals develop complications such as flat feet. Flat feet or poor alignment of the bones in your feet, ankles, and legs can often lead to inflammation and pain related to plantar fasciitis. Our goal is to fix the underlying cause.
We do this through a combination of chiropractic methods. The chiropractic adjustment is at the heart of the treatment plan. In a chiropractic adjustment, we apply gentle pressure to the misalignment to correct it, reducing the pressure on the nerve and the inflammation this causes. In addition, we may recommend treatment that includes orthotics, posture support, and massage therapy. You'll work closely with our sports chiropractor to get results.
Schedule a Consultation with Our Chiropractor Fort Lauderdale Today
For any type of pain relief you need, call our chiropractor Fort Lauderdale. We work with patients to provide a drug-free, holistic treatment. As a licensed and experienced sports chiropractor, you can expect exceptional results and care that's dedicated to improving the pain you have. Call us now: 954-764-4042.