Fibromyalgia Treatment From Our Chiropractor in Ft. Lauderdale
At Tartack Chiropractic & Wellness Center, led by the "best chiropractor in Fort Lauderdale," Dr. Jeffrey Tartack, our mission is to help everyone walking through our door reclaim a healthy, active, and pain-free life. For people struggling with fibromyalgia, this may sound like a tall order. But Dr. Tartack and his team have seen some amazing results for people who seek us out for fibromyalgia treatment.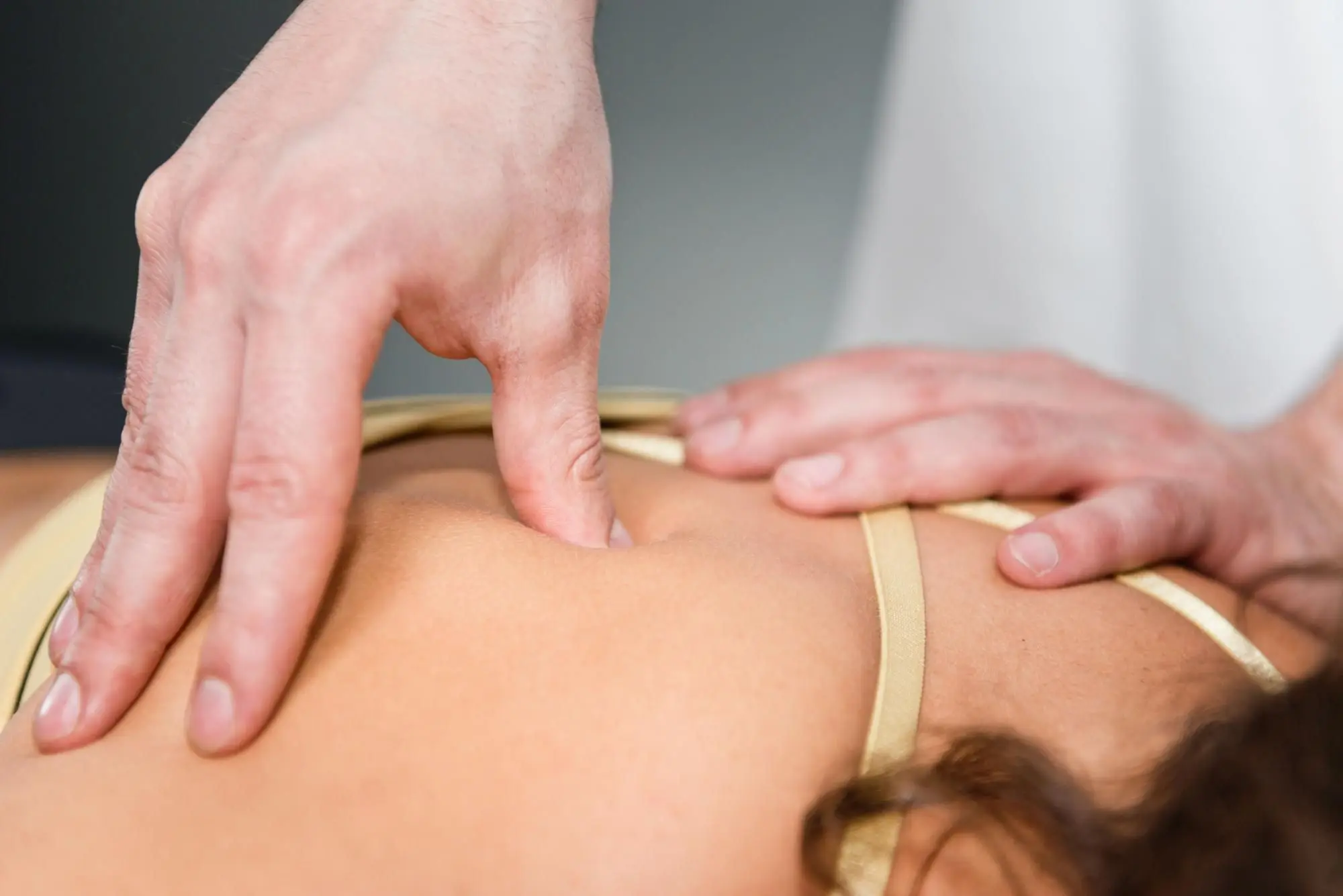 Have you or a loved one been diagnosed with fibromyalgia? Read on to learn more.
What is Fibromyalgia?
Fibromyalgia is a complicated syndrome that causes diffuse pain throughout the body and persistent fatigue. It's been estimated that at least 5 million people in the United States have this condition, most of the women.
What are Fibromyalgia Causes & Symptoms?
If you frequently experience any of the following signs or symptoms, you may have fibromyalgia:
Widespread pain, including headaches, joint pain, back pain, muscle aches and spasms, and TMJ pain
Joint stiffness, especially in the morning
A persistent sense of fatigue
The feeling of "heaviness" in the legs or arms
Numbness or tingling in the hands and feet
Poor sleep
Severely painful menstrual cramps
Mood disorders, such as depression or anxiety
Memory disturbances (aka "fibro fog")
These symptoms can worsen if a person experiences an acute episode of stress, illness, hormonal changes, extreme physical exertion, or sudden changes in the weather.
In many cases, fibromyalgia presents with other chronic health conditions including inflammatory bowel disease and endometriosis. This suggests that many of these chronic diseases could be related, but more research is necessary to determine this.
Fibromyalgia causes are mostly unknown. The main theory is that in a person with fibromyalgia, the way their brain processes and experiences pain is amplified, like turning the volume up on the pain receptors in your nervous system.
It's possible that this condition is triggered or brought on by traumatic events, repetitive injuries, other illnesses, or genetic inheritance.
How Can a Chiropractor Help Manage My Fibromyalgia Pain?
Chiropractic care is more than just a natural approach to healing. It's also a powerful tool that can help your own body heal and restore itself. Dr. Tartack utilizes the most advanced and innovative chiropractic techniques available to help people find relief from their fibromyalgia pain and other symptoms, including:
Chiropractic adjustments - this acts as a "reset" to the nervous system and may help modulate the pain pathways, ultimately reducing pain. Adjustments also help realign spinal bones which may become moved out of place due to stress, injury or poor posture, which can put even more pressure on an already strained nervous system.
Soft tissue massage and mobilization - this treatment can relax and soothe sore muscles, promote increased circulation and blood flow, increase the range of motion, and promote an overall sense of well-being and relaxation.
Cold laser therapy - studies have shown that when low light is directed at certain tissues in the body, cellular repair and re-growth is stimulated, inflammation and swelling are decreased, and a natural analgesic effect is induced.
This is not an inclusive list of what Dr. Tartack can offer you if you're living with fibromyalgia. Click here to learn more about our full range of services.
Do You Struggle with Fibromyalgia Symptoms? Visit Our Chiropractor Near Fort Lauderdale Today!
Looking for a chiropractor near Fort Lauderdale who can help you find much-needed relief from your fibromyalgia symptoms? Contact us today and schedule your initial consultation! We now offer 2 convenient locations, in both Fort Lauderdale and Davie, FL. Call 954-764-4042 today.