Leg and Knee Pain Treatment at Tartack Chiropractic & Wellness Center
At Tartack Chiropractic & Wellness Center, our team provides comprehensive support to help you feel better. When you work with your chiropractor in Fort Lauderdale for pain relief and treatment, you can expect outstanding support and service. Dr. Jeffrey Tartack, named the "Best Chiropractor in Fort Lauderdale" provides comprehensive sports injury rehabilitation and drug-free pain management. Let your team work hand-in-hand with you to improve any leg and knee pain you have.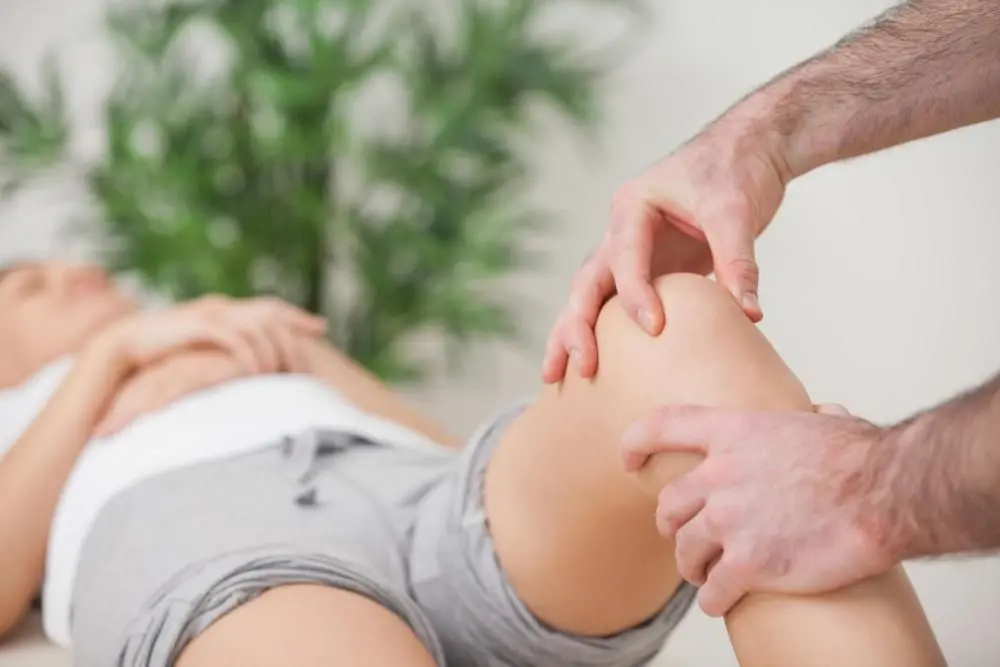 Why Turn to a Chiropractor Near Fort Lauderdale for Leg and Knee Pain?
If you are suffering from leg and knee pain, it's important to address those pain symptoms. However, it is also important to look for and treat the underlying cause. When you visit your chiropractor near Fort Lauderdale, our team goes to work for you to learn how we can treat the cause of your pain. We do this through a comprehensive exam and by gathering information about your systems and your medical history. Our goal is always to create a customized treatment plan that addresses your specific needs.
What Leg and Knee Pain Relief Is Available?
We offer knee pain relief and leg pain relief through a comprehensive, whole-body approach. To achieve this, we will recommend treatment options that fit the underlying leg injuries or knee injuries you have. Treatment options may include:
Manipulation: This procedure is done to adjust the spinal column and joints in your body that are often the cause of your pain or limited mobility. With the use of gentle pressure on the right locations, we can provide you with knee and leg pain relief.
Poor posture: In some situations, your posture can be the cause of your pain. If you've suffered from poor posture, we can offer solutions to improve this to reduce your pain.
Sciatica treatment: Many patients with leg and knee pain experience that pain as a result of sciatica. In these instances, the pain is brought on by pinching, inflammation, or pressure on the sciatic nerve.
Foot orthotics: With the use of foot orthotics, it is possible to reduce any pain caused by the movement of walking.
In addition to these treatment options, we may recommend cold laser therapy, MyoVision, and corrective exercises.
What's Caused Your Knee or Leg Injuries?
It's also important to consider what caused your leg injuries or knee injuries. For example, we may recommend a comprehensive rehabilitation process if you've suffered an injury from playing tennis, golf, another sport, or repetitive actions. By providing you with rehabilitation, we can help you to restore function and minimize pain management for your condition.
Call Your Chiropractor in Fort Lauderdale for Knee and Leg Pain Treatment
We're here to help you. Schedule an appointment with your chiropractor in Fort Lauderdale for the knee and leg pain treatment you need. Let our experience and dedication to providing you with exceptional care help you to feel better. We welcome new patients. We're happy to help you to get pain relief today. Contact us today at 954-764-4042.