Chiropractic for Sports Injury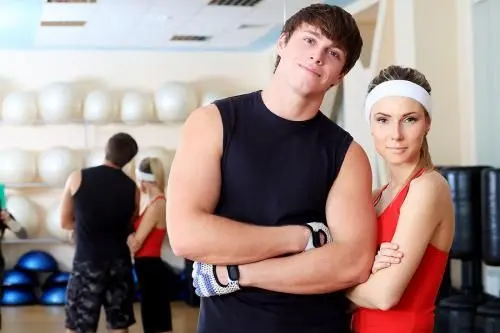 After a sports injury from surfing, running, hiking, or SUPing (stand up paddleboarding), you may not think about seeing a chiropractor. Yet there are many ways that we at Tartack Chiropractic & Wellness Center can help you recover from a sports injury so you can get back to doing what you love faster. Learn how we can help you heal with sports chiropractic adjustments.
Why See a Fort Lauderdale Sports Chiropractor
Chiropractic care is highly effective at treating muscle, nerve, ligament, tendon, and joint injuries from sports. By realigning the spinal column, our chiropractor is able to take pressure off of affected muscles to reduce your pain and inflammation.
When we correct musculoskeletal injuries at the root, we take stress off your central nervous system so that your body can do the real work of healing.
Sports Chiropractor Healing Treatments in Fort Lauderdale
We can even help you heal from a decades-old injury that causes pain using a special technique called MUA, or manipulation under anesthesia. By applying topical anesthesia to the muscle tissue, we can make a deep and effective adjustment without causing you pain. Gentle, safe and highly effective at relieving the aches of an old injury, this treatment will restore your flexibility and range of motion.
After we heal your condition, we will counsel you on stretching and strengthening that you can do at home to prevent a recurrence of the injury. We can even offer advice on supplements or nutrition to help you get into peak shape and achieve your health and wellness goals. If you ever have any questions, we are here to answer them so please do not hesitate to ask.
In addition to our chiropractic care, we can offer complementary healing treatments that speed the healing process. We take a holistic approach that examines all the ways we can promote healing in injured tissue. From using cold laser therapy to increase circulation in injured areas or break apart scar tissue to applying moist heat or ice therapy, we will combine treatments that we feel will best address your recovery.
We can apply kinesio tape to rehabilitate injured muscles and retrain muscle movements to reduce the risk of injury going forward. By promoting lymphatic drainage and lifting the skin, this tape reduces your inflammation and supports muscles during recovery so you can be active. Kinesio taping supports an active recovery and muscle rehabilitation, and lets you enjoy your activities safely during your recovery period.
Once you feel healthier, we can provide regular adjustments that keep your body in good shape. When you make time for a chiropractic tune-up, you can not only stay strong and healthy, you can even prevent future injuries from happening.
Contact Your Sports Chiropractor Today!
By helping you re-establish your wellness, we want you to get the most out of life without experiencing pain or injury. Call 954-764-4042 today to kickstart your sports recovery, prevent the buildup of scar tissue, and restore mobility and strength quickly after a sports injury.