Why You Need to Seek Care Promptly after a Neck Injury in Fort Lauderdale
To understand the full implications of a neck injury it is important to realize the critical role the neck plays in human physiology. The neck helps delivers oxygen to the lungs. It provides blood flow to the brain. It connects the brain to nerves endings vital to the body's performance. While we may go through life thinking the neck is just there to support our heads, it is much more important. It's why seeking proper professional assistance following a neck injury is so vital. That help can be found by contacting Dr. Jeffrey Tartack and the team at Tartack Chiropractic and Wellness Center.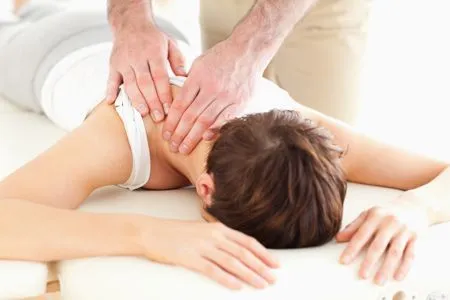 Fort Lauderdale Chiropractor Treats Neck Pain
Dr. Tartack is not just a chiropractic physician; he is also a Certified Chiropractic Sports Physician (CCSP). This means he has received specialized training in resolving issues involving trauma to the neck and spine. He is also certified in Cold Laser Therapy, Active Release Technique (A.R.T.), Kinesio Taping, and Biomechanical Orthotic Assessment. He understands the significance of a neck injury and how a common auto injury like whiplash can change a person's life both in the short and long term. This is why choosing an experienced car injury chiropractor following an automobile accident is important. We encourage you to make Dr. Tartack your Fort Lauderdale chiropractor.
Fixing the Problem at its Root Cause
Because of its relationship to the brain and spine and the body's entire neuromuscular system, necks injuries can manifest themselves in a variety of ways. While neck and shoulder pain is common after an injury to this area, so are headaches, back pain, and tingling in the arms. While traditional medicine may prescribe a "painkiller" to simply mask the pain, Dr. Tartack embarks on a diagnosis to discover the root cause of the pain, and to treat that cause. This is at the essence of holistic, natural, chiropractic care. It is also to provide long-term healing without the use of drugs or invasive surgery.
Contact Our Local Ft. Lauderdale Chiropractor to Schedule an Appointment Today!
If you've experience pain after a neck injury, contact Tartack Chiropractic & Wellness Center at 954-764-4042 and make an appointment today. We proudly serve Ft. Lauderdale, FL and are located at 1222 S. Andrews Ave., Suite 501.